An Introduction to Aquaponics Training Workshop 2020 (Nov)
1. Nature / Objectives
Aquaponics is a combination of Aquaculture (fish farming) and Hydroponics (crop production without soil) in which both fish and plants benefit from one another in a water recirculating environment. It is flexible in design and scale, which can be used for sustainable food production in different situations ranging from desktop to commercial farming. In this era of climate change, resource depletion, pollution and lack of access to farmland, it is an important time for city people to learn about aquaponics and re-construct our resilience in food production. This course will provide participants with an introduction to how aquaponics works, with hands-on experience for designing a household aquaponics system.
2. Content
Comparison and advantage of aquaponics over conventional farming, aquaculture and hydroponics
An overview of different types of systems and designs
Choice of fish species and plants
Nutrient cycle
Water quality monitoring
Quality of produces
Earth-friendly principles in designing and managing aquaponics systems.
3. Target Group / No. of participants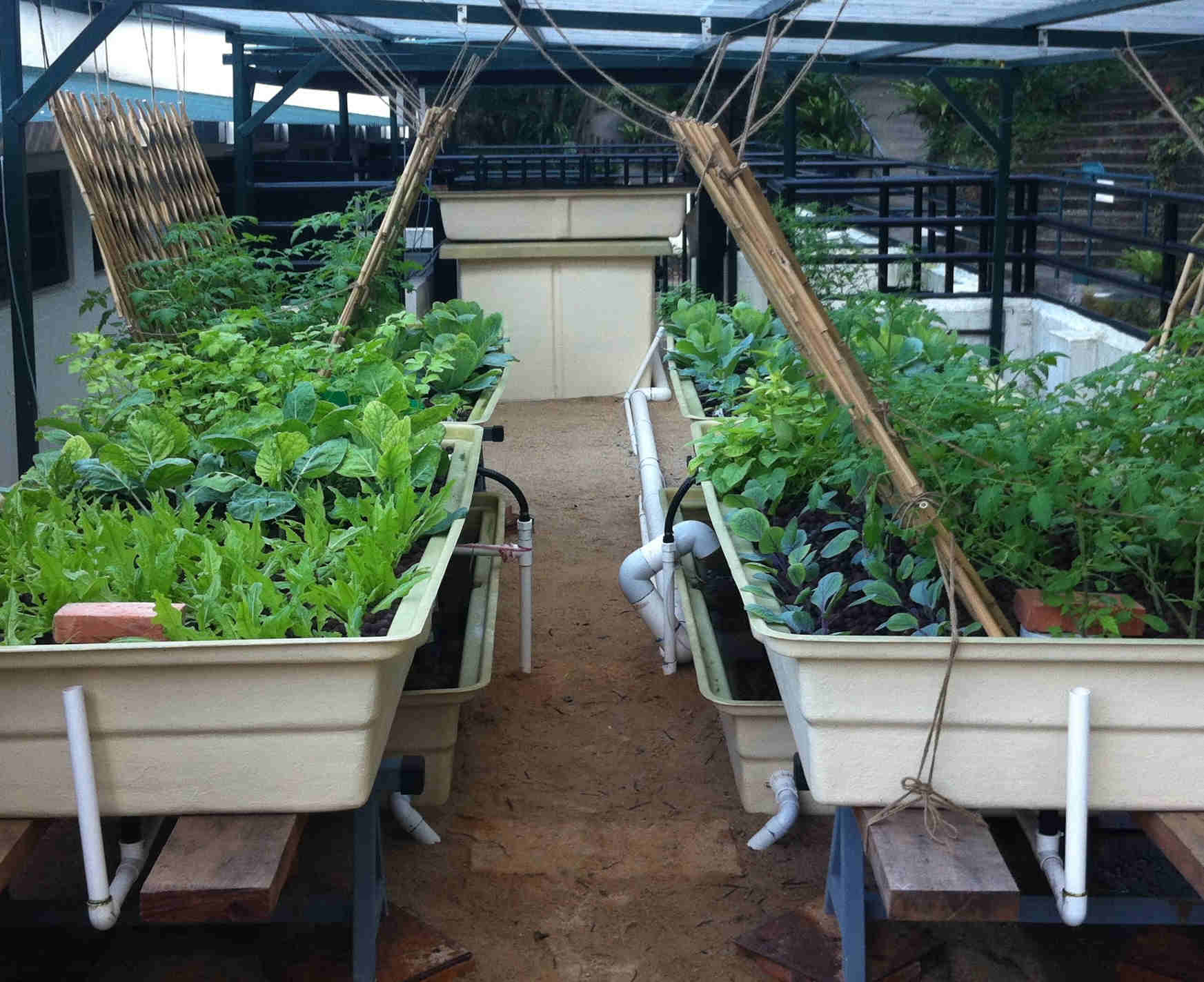 This course is suitable for beginners of age 18 or above with some knowledge of organic farming.
4. Date / Time
Lecture: 28 and 29 Nov 2020 (Saturday & Sunday;10:00 - 16:30)
Site Visit: 5 Dec 2020 morning (Saturday)
5. Venue
Lecture: Kadoorie Farm and Botanic Garden
Site Visit: The venue will be confirmed in Nov 2020
6. Language
Cantonese
7. Fee
HK$1,260 (lunch inclusive)
8. Application
Application form - please see Chinese version / For enquiries, please contact the Sustainable Living and Agriculture Department at (852) 2483 7161 or sla@kfbg.org
9. Enquiry
Tel: (852) 2483 7161; Email: sla@kfbg.org