Farmers of the Forest: An Exhibition about Seed Dispersers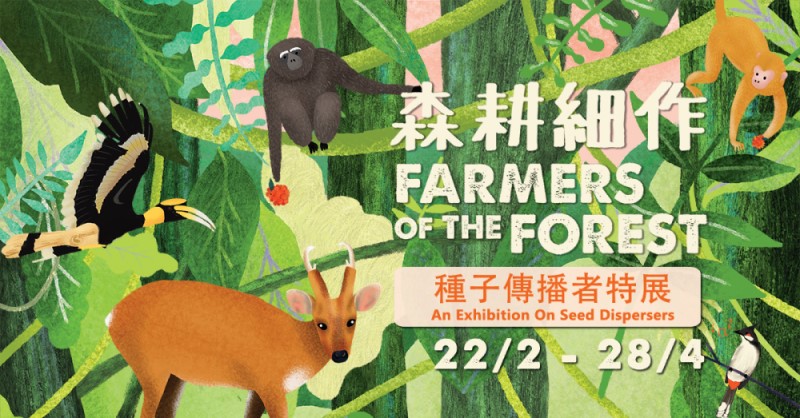 What role does wildlife play in helping seeds to find a new home? What will happen if seed-dispersing wildlife were gone? This exhibition will answer all your burning questions about the special relationship between wildlife, seeds and the forest, and what we are doing to save the "farmers of the forests"!
Date: Feb 22 to Apr 28, 2021 *
Time: 9:30am - 4:00pm
Venue: KFBG Plaza
* Please refer to our website and Facebook page for the latest opening hours.