Play in the Woods in Summer 2- Day Summer Camp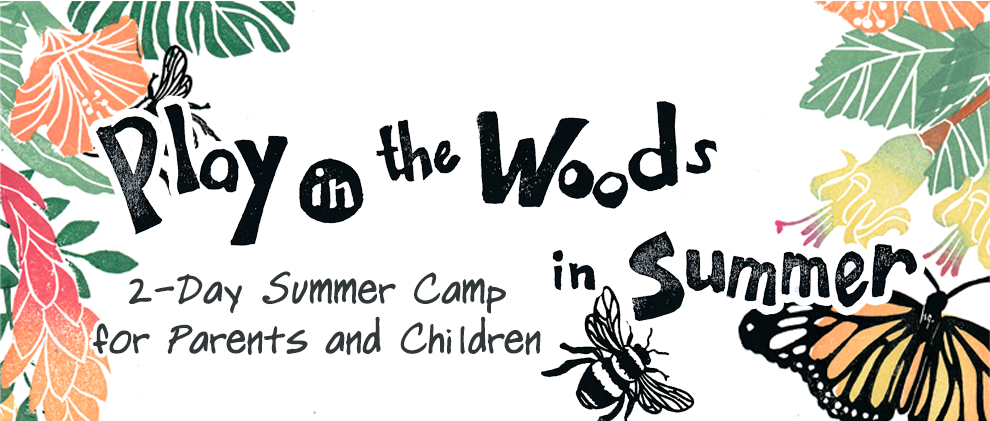 Download the Play in the Woods Summer Camp 2020 Brochure
This programme is for young children and parents to have an adventure together this summer with our creepy crawly friends in the garden. Through story sharing, participants are introduced to the enchanting natural world that they are intrinsically connected to. We will follow different characters in the story and get immersed in the forest by engaging in sensory activities. Children and parents will have the opportunity to weave their experiences together and create their own unique nature stories.

Programme Details
Learn about the natural world through interactive story sharing
Reconnect to nature through sensory exploration
Get immersed in the woods and discover the wonders that surround us
Become storytellers and create a unique nature story with art together

Date
CAMP W101 W102 W103: 9 - 10 Jul 2020
CAMP W201 W202 W203: 23 - 24 Jul 2020
CAMP W301 W302 W303: 6 - 7 Aug 2020
CAMP W401 W402 W403: 20 - 21 Aug 2020
(*Please ensure you are available for both Thursday and Friday before submission)

Time
10.00- 14.30 Daily (light vegetarian lunch included)

Venue
Kadoorie Farm & Botanic Garden

Target Audience
3-5 years old children and parents (every child must be accompanied by a parent)

Capacity
3 pairs of children and parents per camp (1 child and 1 parent per pair only)
Language
Cantonese

Fee
HKD $700/ pair of 1 child and 1 parent

Transportation Arrangement
From Tai Po Market or Kowloon Tong MTR stations to KFBG

Application (Quota is Full)
Please submit your online application and payment here before 24 Jun 2020. Applications are accepted on a first-come, first-served basis.

Enquiry
Contact Ms Ngan on 2483 7111 / Ms Leung 2483 7108 or email junengan@kfbg.org
(Office hours: Mon - Fri, 0900 - 1700)