Green Hub (Old Tai Po Police Station) School Programme
Eat Well Workshop
The Eat Well Workshop guides participants to experience the different stages to bring food 'from field to table', and treating their kitchen waste after enjoying a light meal. Food is used as the theme to raise participants' awareness of the connection between the well-being of ourselves, society and the environment.
Program Details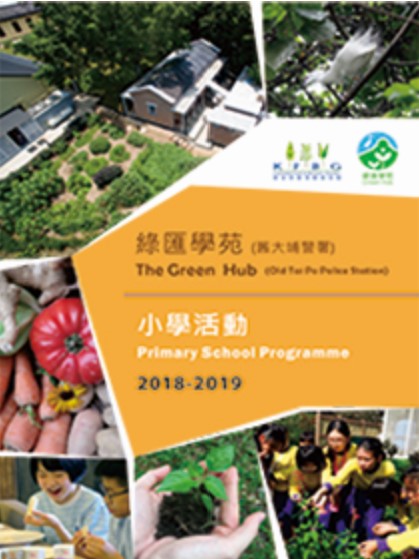 Group Size
20 to 35 persons (Teachers / leaders inclusive)
Target Group
Primary School Program: P.4-P.6
Secondary School Program: S.1-S.6
Date
Monday to Friday: 0900-1130 OR 1400-1630 (closed on Tuesdays)
Saturday: 0900-1130
Fee
$120 per person (A minimum charge of 20 persons is needed for booking a Workshop)
Details
Programme Period
1 July 2018 - 31 September 2019
Enquiry
Contact Miss Hui at 2996 2826 / ghprog@kfbg.org
more....
For Organized Groups: Low Carbon Diet Workshop
Please visit the official website of the Green Hub for more information about low carbon courses and workshops.