A clouded future: The secretive clouded leopard is pushed to the brink by deforestation
12 December 2020 |
China Eco Tales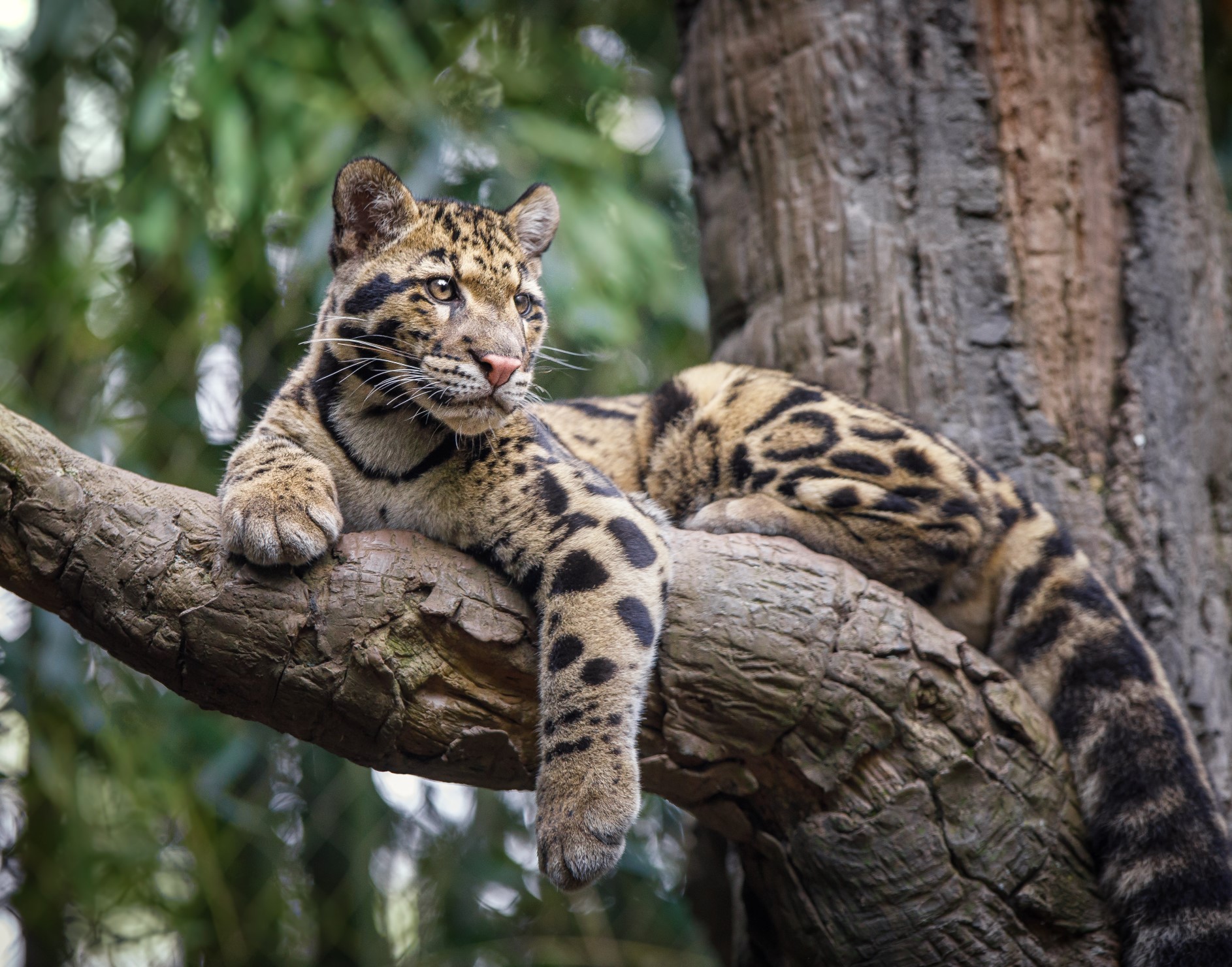 Although leopards (Panthera pardus) are known to hoist their kill into trees to avoid the prying eyes of hyenas and lions, their arboreal skills are nothing when compared to clouded leopards (Neofelis nebulosa) native to Asian jungles.
With sharp, retractable claws and a long tail, the clouded leopard is more at home high in the treetops than on the ground. They are adept at performing all sorts of acrobatics from descending headfirst down tree trunks, moving upside down along branches and even hanging from trees using just their hind legs, enabling them ambush prey from above.
Although there are no reliable estimates of the global population of clouded leopards, their numbers are estimated to have shrunk by 30 per cent between 1993 and 2014, and are expected to dwindle further as more and more of their forest home that are so critical to their survival are replaced by agricultural and urban development. So it's a race against time to save these green realms.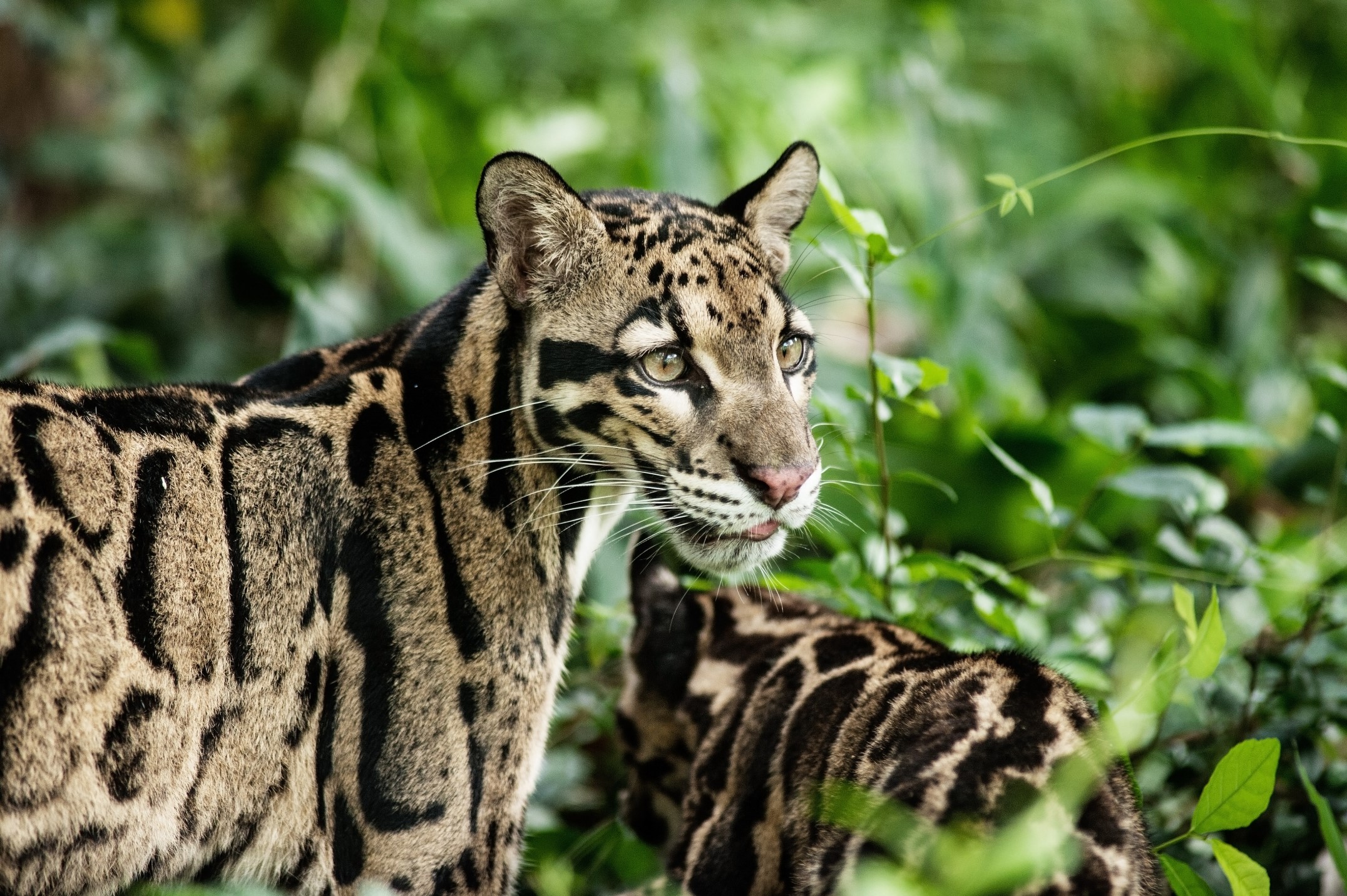 A study published this year by Kaszta et al. identified 42 core areas for the clouded leopard and revealed that the most important ones are concentrated in Southeast Asia, mainly in Myanmar, Laos and Malaysia, but only a quarter of these core areas are protected.
In China, the felines were once widely distributed south of Qinling Mountains, but recently they are only recorded in Yunnan and Tibet. It is worthy to note that the study found that 22 of the 42 core areas – though very small (less than 8000 km2) and isolated – fall in China, and thus the researchers emphasised the importance of Sichuan and northern Yunnan in linking key habitats and maintaining the species' genetic diversity.
In recent years, Xishuangbanna, Tongbiguan and Gaoligongshan in Yunnan have captured precious photos of the clouded leopard on camera traps. These areas border Myanmar, Laos, Cambodia and Vietnam, thus to protect the species, international collaboration is paramount.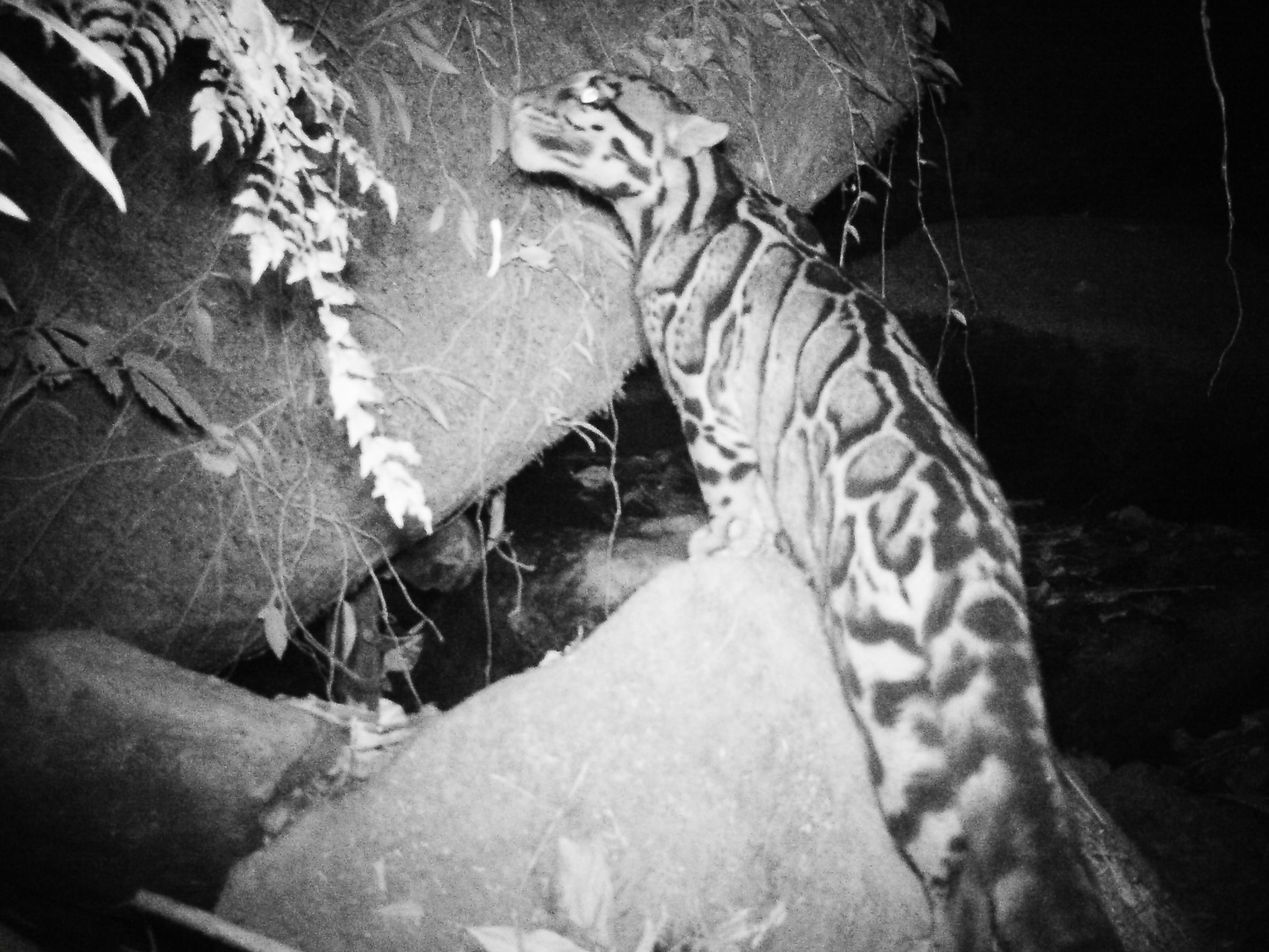 KFBG has been contributing to the conservation of clouded leopard. We successfully photographed the species on our camera traps during a study that has been underway in Tongbiguan, Yunnan since 2016. And since 2019, we have been sponsoring the Chinese Felid Conservation Alliance to conduct a clouded leopard conservation project along the China-Laos border. The scheme involves installing camera traps in forests to understand the conservation status of clouded leopard and other medium-to-large-sized mammals, training local rangers to conduct clouded leopard surveys, and raising awareness about the feline's plight.
With a better understanding of the clouded leopard and strengthened conservation efforts, we hope these arboreal athletes will continue to roam Asian cloud forests.
Reference:
Kaszta, Z., Cushman, S. A., & Macdonald, D. W. (2020). Prioritizing habitat core areas and corridors for a large carnivore across its range. Animal Conservation.