Another KFBG Landmark is reached: the Wild Animal Rescue Centre's 20,000th released animal
24 March 2021 |
Animal Stories
KFBG Wild Animal Rescue Centre has just reached the milestone of its 20,000th animal release since its establishment in 1994. The special animal was a White Wagtail (Motacilla alba) which had been under rehabilitation for nearly 5 months. The bird had been found stuck to a glue trap and was sent to our Rescue Centre for veterinary treatment.
The white wagtail was discovered by a member of public in Fairview Garden in Yuen Long on 30 Oct 2020 and was delivered to the Rescue Centre by the SPCA Inspectors. On arrival, its right body and wing were stuck to the glue trap. A lesion was also found on its chest caused by the trap. Fortunately, the wagtail recovered well after four and a half months of specialist treatment and care. After the wagtail was ringed and measured by an in-house bird expert, it was released in forest and close to a stream, on 17 March 2021. This white wagtail is a lucky survivor. Many animals are not so lucky and may become seriously injured or die after getting caught in glue traps.
All 20,000 animals released since 1994 following rehabilitation, were native wild species. A selection of the vast number of cases, includes a sparrow that accidentally collided with a glass window, abandoned nestlings that were encountered by the public, an endangered big-headed turtle that swallowed a poacher's hook, a red-necked keelback snake that strayed into a residential area, and even a critically endangered Chinese pangolin that was attacked by dogs. Many animals were in poor condition when they arrived at the Rescue Centre, and our vet team and rescue team staff provided physical examination and treatments for all cases. Depending on their rehabilitation progress, some animals would undergo pre-release training to prepare for their future survival in the wild. Only native animals that are of known local origin and free of clinical disease are considered for release.
Senior Veterinarian Dr Alex Grioni said that "I have been working in the Rescue Centre for 16 years and there are many challenges working with wildlife. Wildlife medicine requires a lot of research, some guess work and the occasional doubt as it is not as straightforward and understood as human medicine."
The Wild Animal Rescue Centre will continue its valuable work rescuing and releasing local wild species.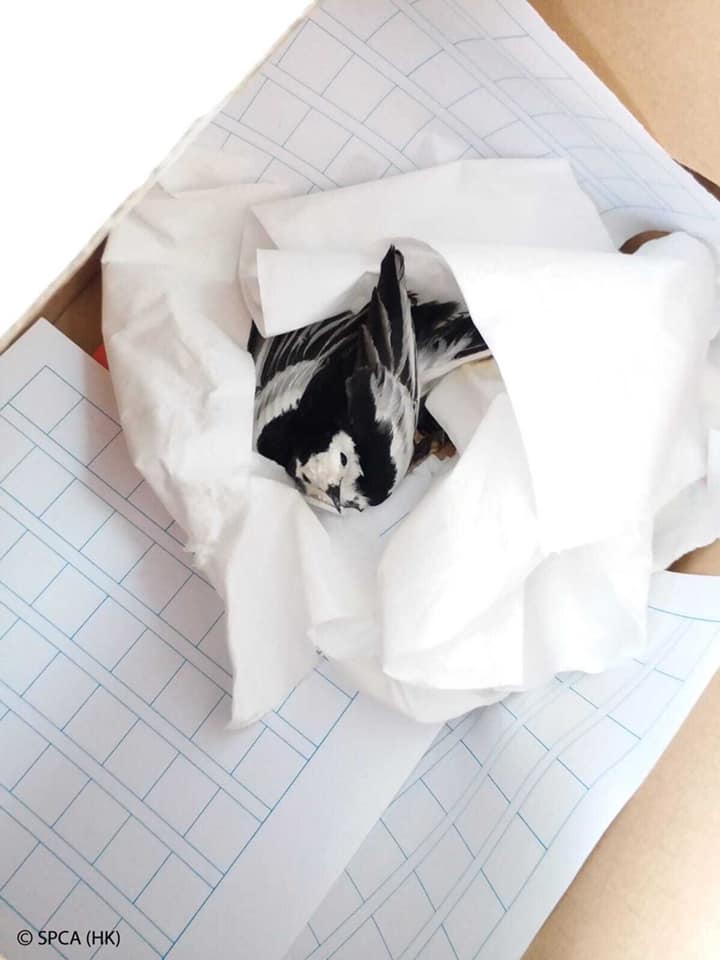 The member of public who found the glue-trapped white wagtail did the correct thing! They covered the sticky surface of the glue trap so that bird didn't stick on it further. Also, they didn't try to pull the bird out, put oil on the bird or cut the feathers.
Photo credit: SPCA (HK)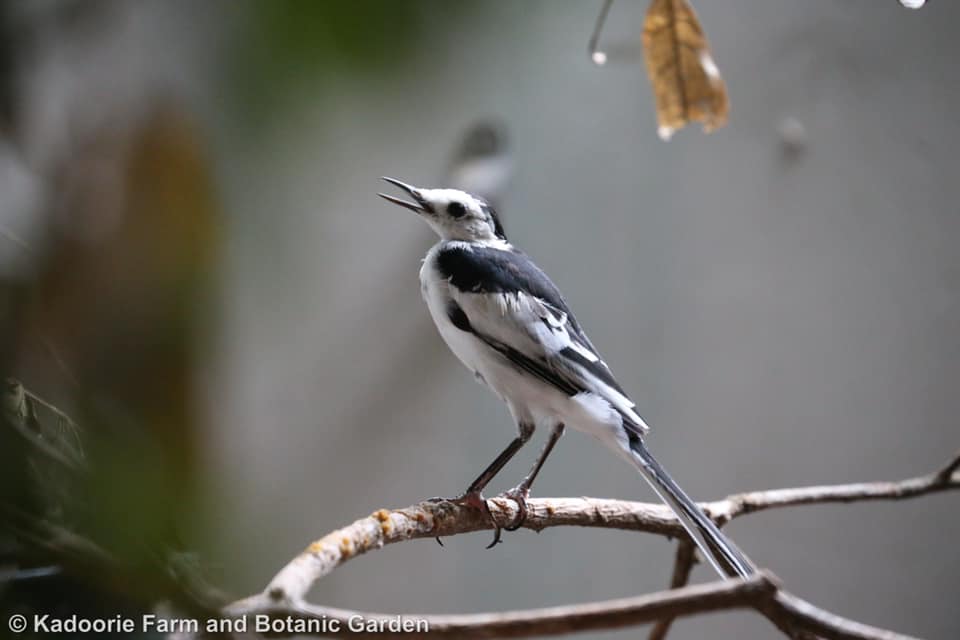 The 20,000th released animal was a white wagtail - it recovered well after over four months of treatment and care at KFBG. Here it is seen singing in its enclosure.
Photo credit: KFBG/ Tan Kit Sun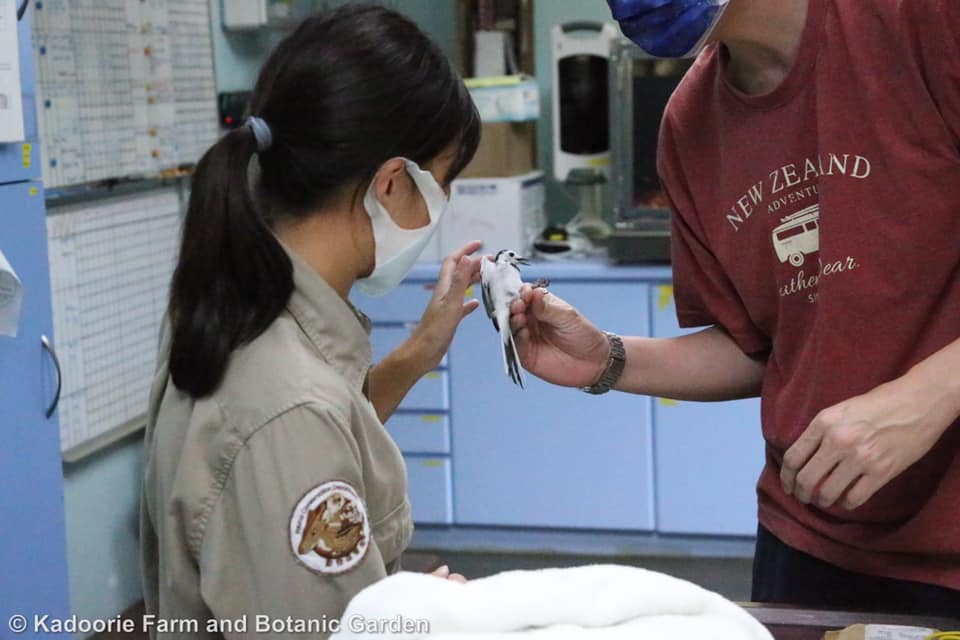 Photo credit: KFBG/ Tan Kit Sun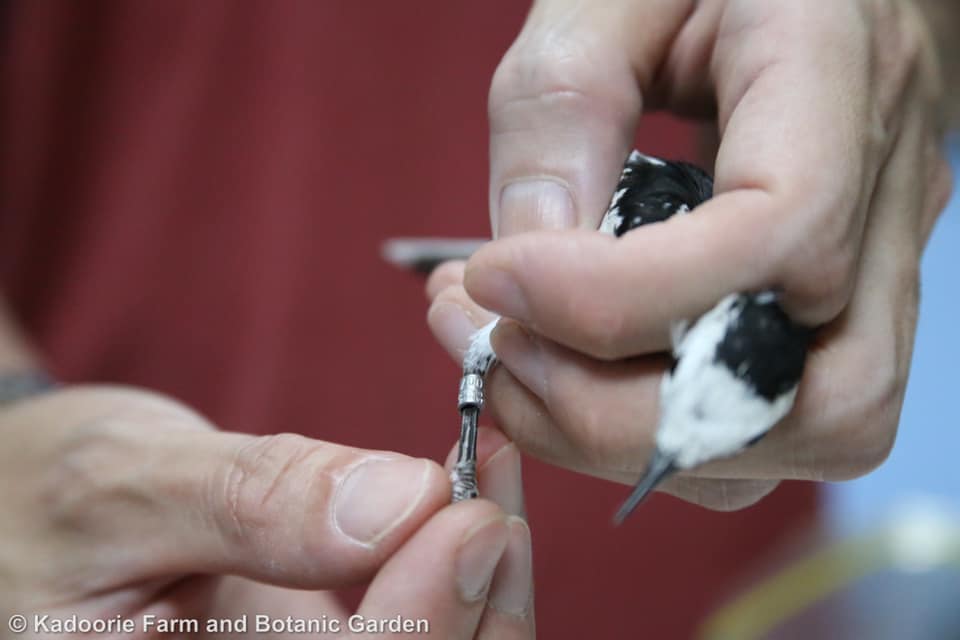 Photo credit: KFBG/ Tan Kit Sun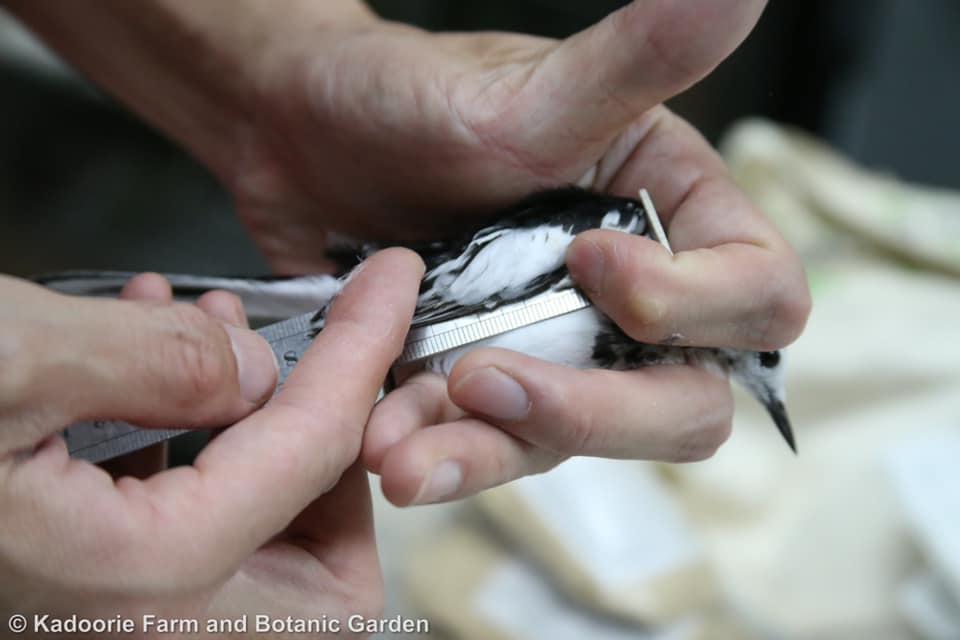 The wagtail was carefully measured and received a unique leg-ring before it was released
Photo credit: KFBG/ Tan Kit Sun