Marmosets go on exhibit at the Sun Garden
30 November 2018 |
Animal Stories
Four young marmosets can now be seen at the Sun Garden Animal Exhibits adjacent to the Sun Garden Café. In 2017, the parents of the young primates were seized by the authorities as a result of enforcement action targeted at the online illegal pet trade. While being temporarily held at the KFBG Wild Animal Rescue Centre, the mother gave birth to four offspring. The parents were subsequently rehomed to Zoo Taiping & Night Safari Malaysia and the offspring remained in the care of KFBG.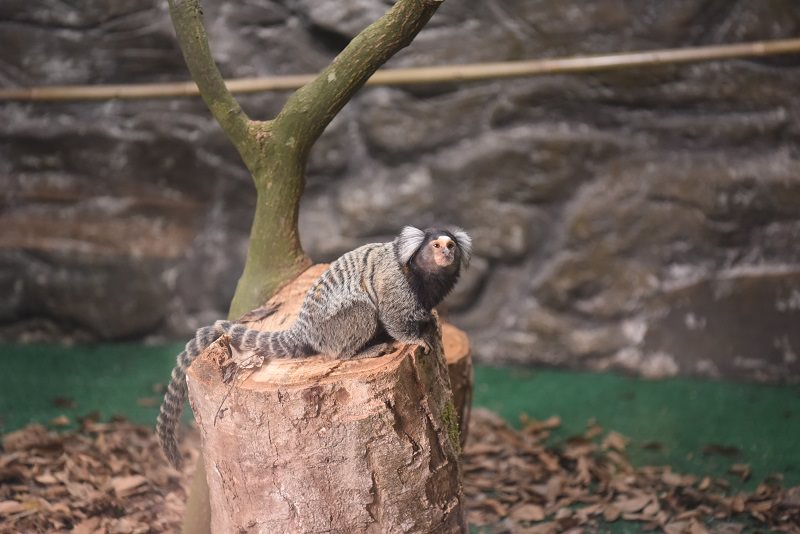 The young marmosets are full of energy, actively exploring every corner of their new home. In the wild, these South American primates feed on insects and fruit and are very agile when moving around in tree canopy.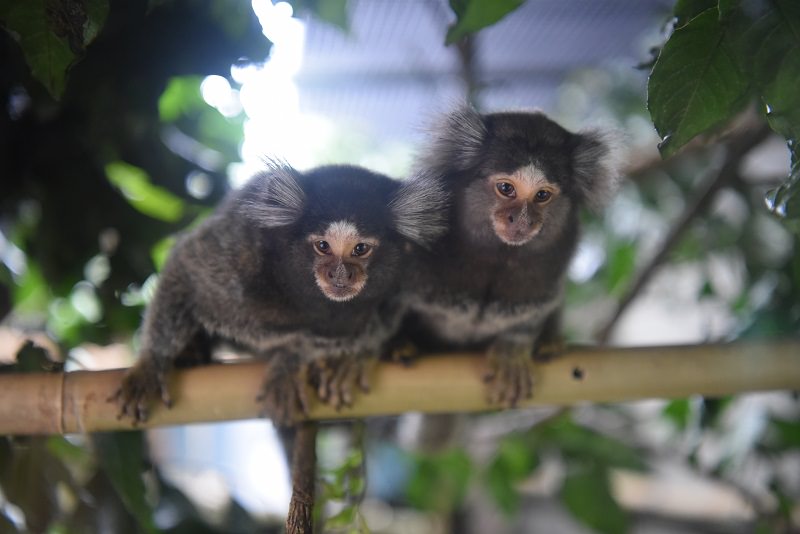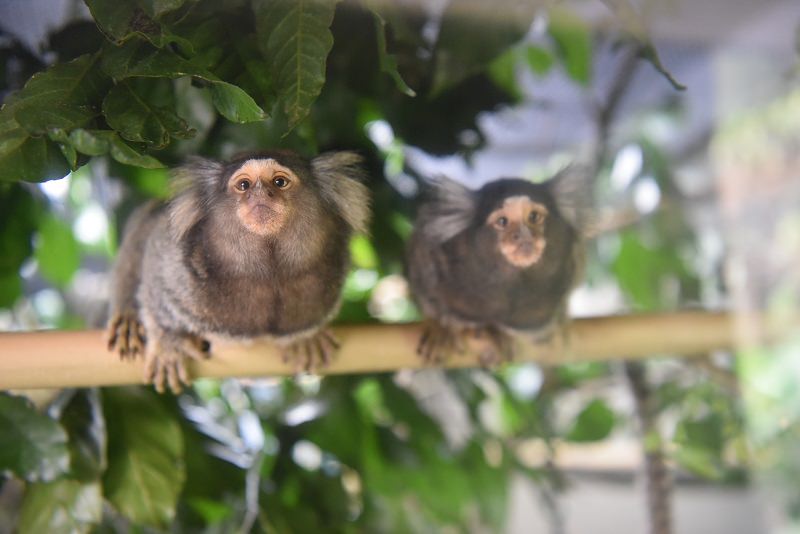 Please do not support the illegal wildlife trade. You can help save this species and others by not buying exotic animals to keep as pets and by reporting any suspected illegal wildlife trade activities to the Agriculture, Fisheries and Conservation Department at 1823 or the KFBG hotline at 2483 7200.