Woodland Ecology Field Study
Introduction:
Forests are important in the ecosystem. They filter fresh water, supply oxygen, provide habitats for wildlife and even regulate climate. They are also vital to our livelihood, food, health and energy resources. However, due to human activities, Hong Kong has lost most of its forests over the last few centuries.
To enrich the forests in Hong Kong, Kadoorie Farm and Botanic Garden (KFBG) has been running an ecological restoration programme to gather knowledge about the survival of native tree species at Tai Mo Shan.
The One-day 'Woodland Ecology Field Study' Programme guides students through visits, field work and reflection to learn more about the significance of reforestation.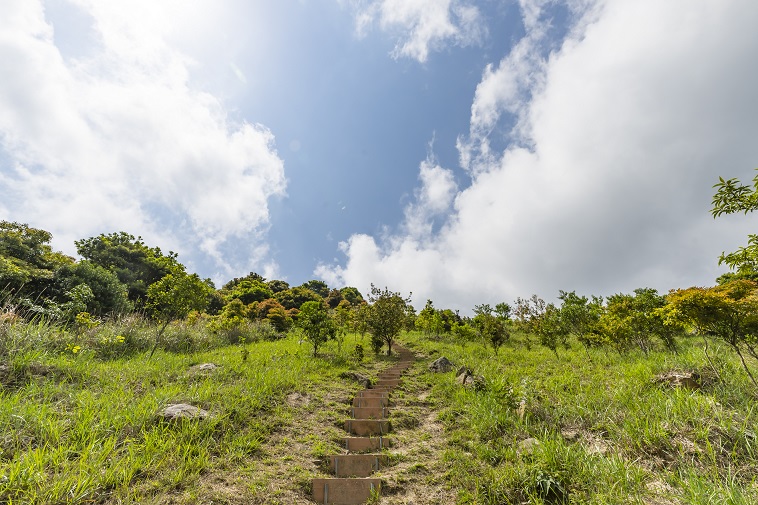 Programme Content:
Visiting 'Native Tree Nursery', a key facility for KFBG forest restoration project, allows students to understand the forest restoration work in KFBG.
Carrying out tree survey and research at the Tree Planting Site, on the northern slope of Tai Mo Shan, helps students to learn the basic techniques and to gain first-hand experiences in conducting field studies.
Gathering data about tree survival by using measurement observation and data collection techniques.
Data comparison, analysis and discussion trains the students' analytic skills.
Investigating how the biotic, environmental and human factors affect the development of forests.
Reflecting on our relationship with the forests and learning from nature.
Related subjects: Biology, Geography, Environmental Systems and Societies
Date:
Monday to Friday (except Public Holidays)
Time:
0930-1600 (1-hour lunch break)
Venue:
Kadoorie Farm and Botanic Garden
Target Audience:
Secondary school students, Form 4/Grade 10 or above
No. of Participants:
15-22 people (teachers/leaders included).
There must be at least one teacher/leader in each group.
Language:
Cantonese/English
Fee:
$200/person
(50% off for registered schools and charity organisations)
Application:
Please click here for online registration.
Enquiry:
Mr. KC Cheng 2483 7197 or kccheng@kfbg.org
Related Links