Wild Cambodia Diaries 5
5 June 2020 |
China Eco Tales
Cambodia is home to 250 species of reptiles and amphibians, but these spectacular cold-blooded animals receive little research and conservation attention (Bezuijen et al., 2009). Most scientific efforts concentrated in the Cardamom Mountains to the west and the highlands to the north. In the recent years, more new species have been discovered in other parts of the country (Murdoch et al., 2019; Poyarkov et al., 2019).
The Kadoorie Conservation China Department kicked off herpetofauna surveys at our project site in Kratie Province in eastern Cambodia with little information at hand, so we are pleasantly surprised to find that the area provides an ideal habitat for many special herp species.
Day Survey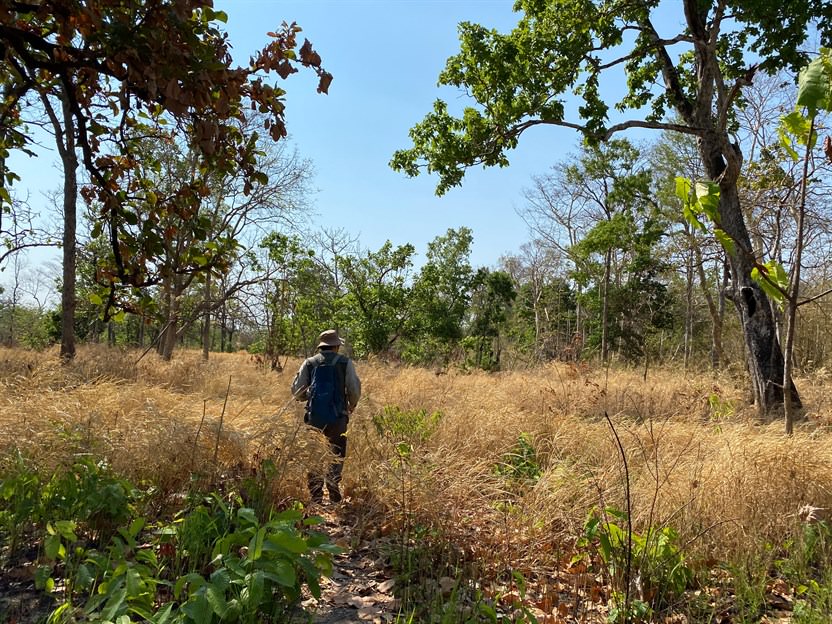 Just flipping through photos of our recent field trip evokes memories of blazing sun, cloudless skies and scorching heat – very typical of the dry season in Cambodia. As an avid herper and new member of the KCC team, I searched high and low in the deciduous dipterocarp forest for signs of my favourite animals despite the unforgiving survey conditions.
Here are some of the species that our team has recorded since we commenced our biodiversity assessments. I was fortunate to encounter some of them during my first visit.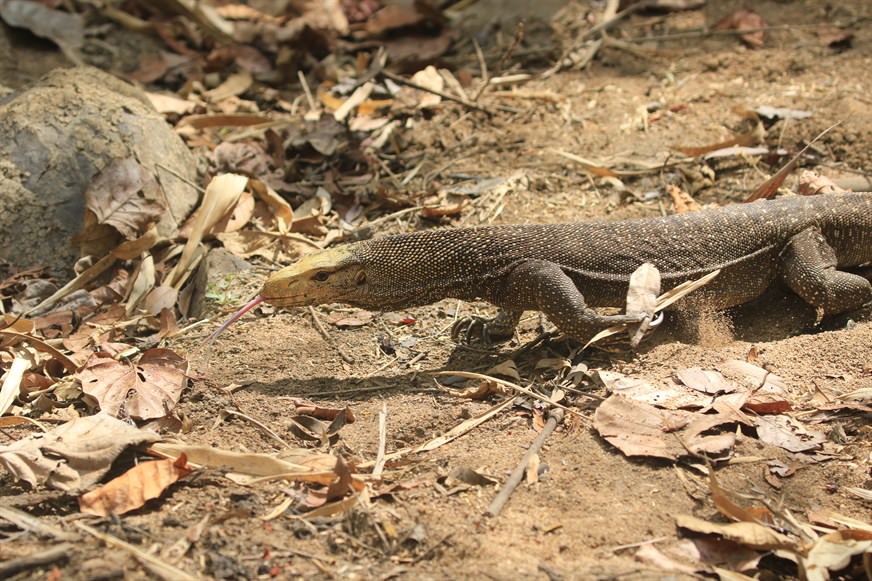 Bengal Monitor Lizard (Varanus bengalensis) and Common Water Monitor (Varanus salvator) both roam our project site. The former, which grows to 1.2-1.5m long, is common locally and often hunted for bushmeat.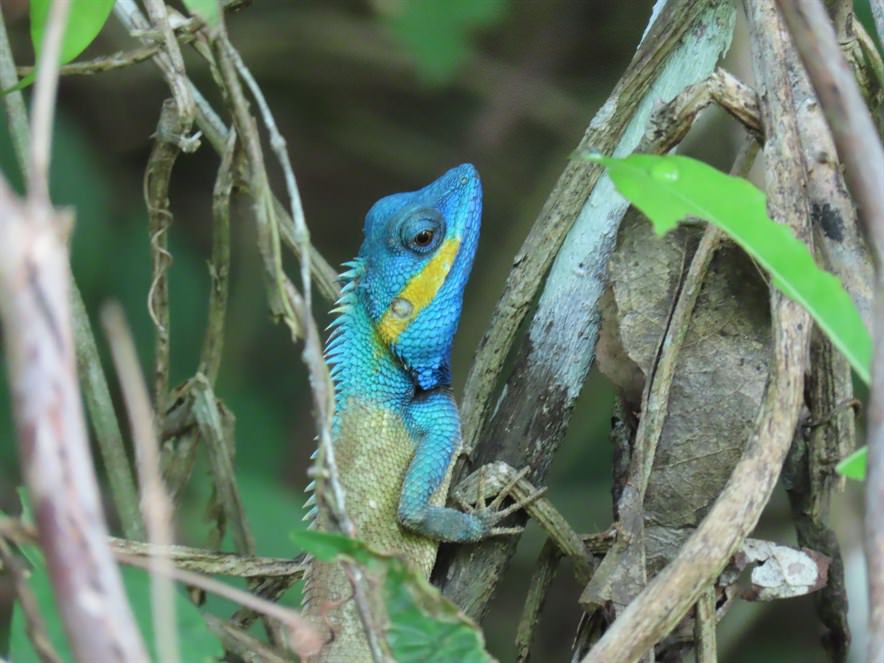 This spectacularly-coloured arboreal lizard (Calotes bachae) belongs to a group of lizards commonly known as "forest dragons". This species was only discovered by scientists in 2013. They take on a cobalt blue hue during the mating season to attract females and intimidate rival males. They are close relatives to the Changeable Lizard (Calotes versicolor) which is common in southern China including Hong Kong.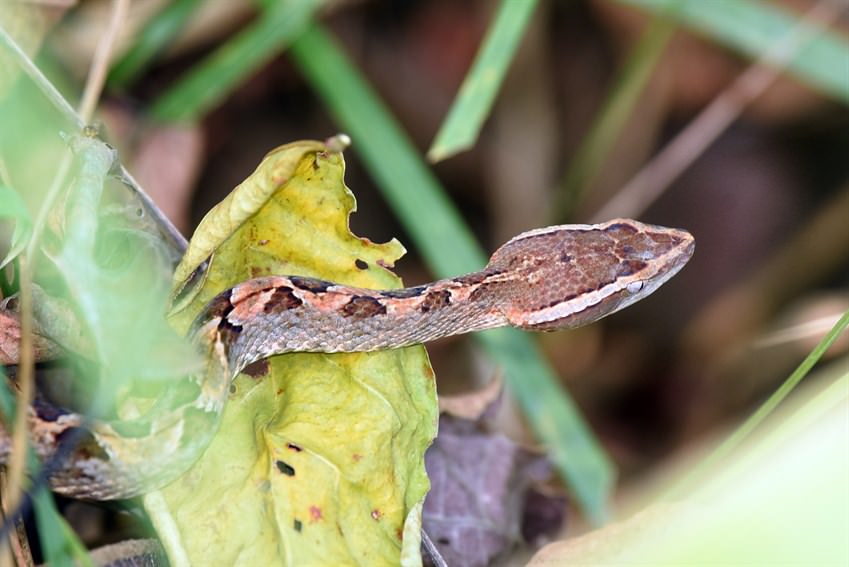 Malayan Pit Viper (Calloselasma rhodostoma), which hunts lizards and rodents for lunch, is not easy to find at our project site.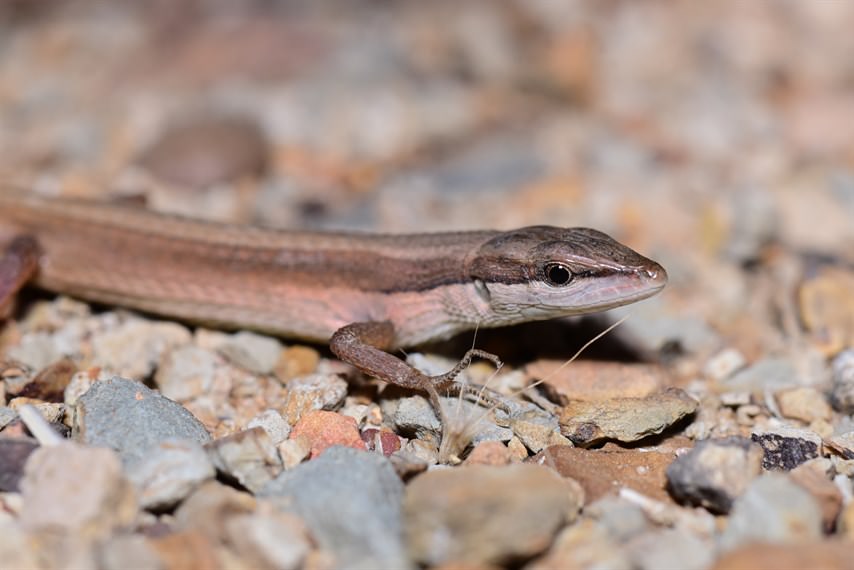 Grass Lizard (Takydromus sexlineatus) is often captured and sold as bird food in the bird market. Due to unsustainable hunting, their populations have diminished and become uncommon.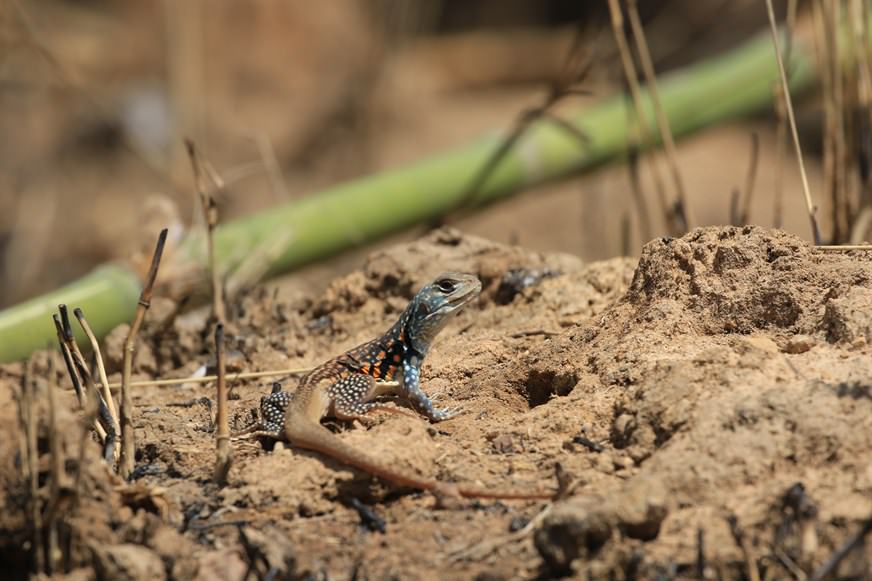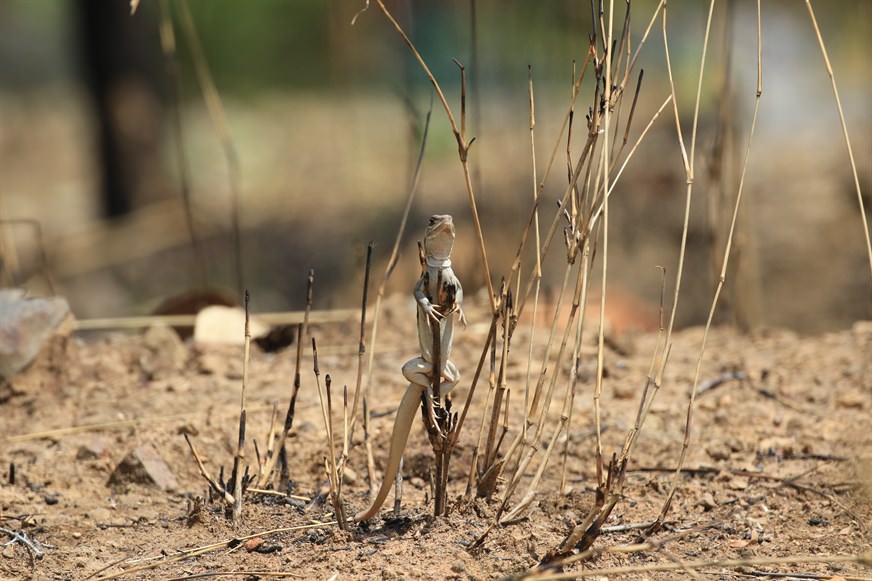 Red-banded Butterfly Lizard (Leiolepis rubritaeniata) is a ground-dwelling species. Four species in this genus can reproduce asexually, a characteristic found in some primitive species that allow growth and development of embryos to occur without fertilization by sperm.
Night Survey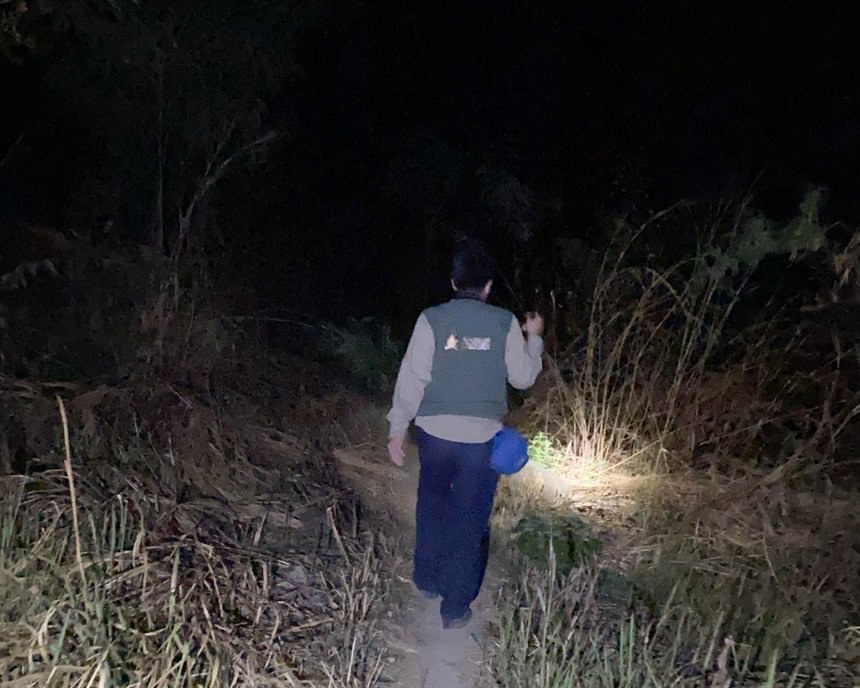 As the sun dips below the horizon and darkness descends, our workday is not over yet. In fact, the adventure has only just begun. We turned on our torches, scanning the surroundings for the late risers of the animal kingdom.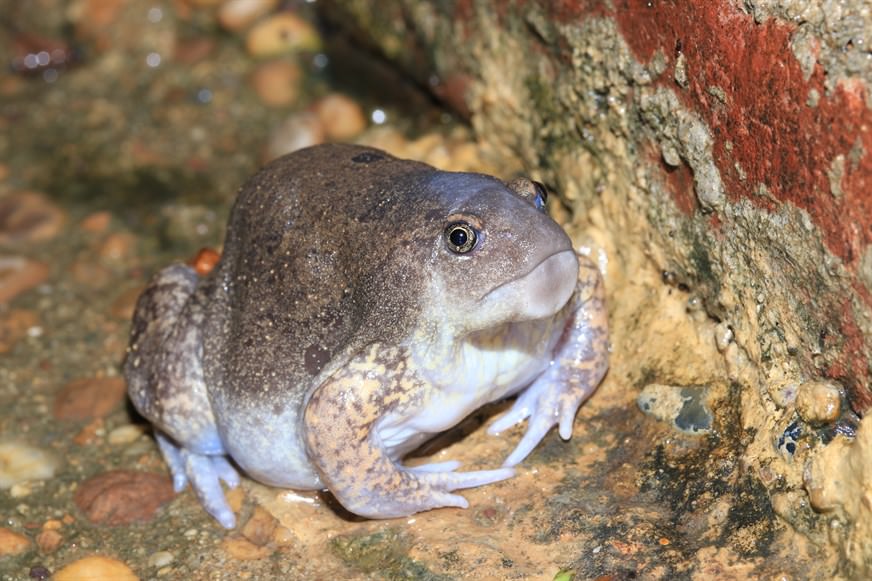 Blunt-headed Burrowing Frog (Glyphoglossus molossus, also known as Balloon Frog) might look ungainly, but it is widely persecuted in Southeast Asia as food and served as a traditional dish in Thailand (Neang, 2010). Due to overhunting, it is listed as Near Threatened on the IUCN Red List.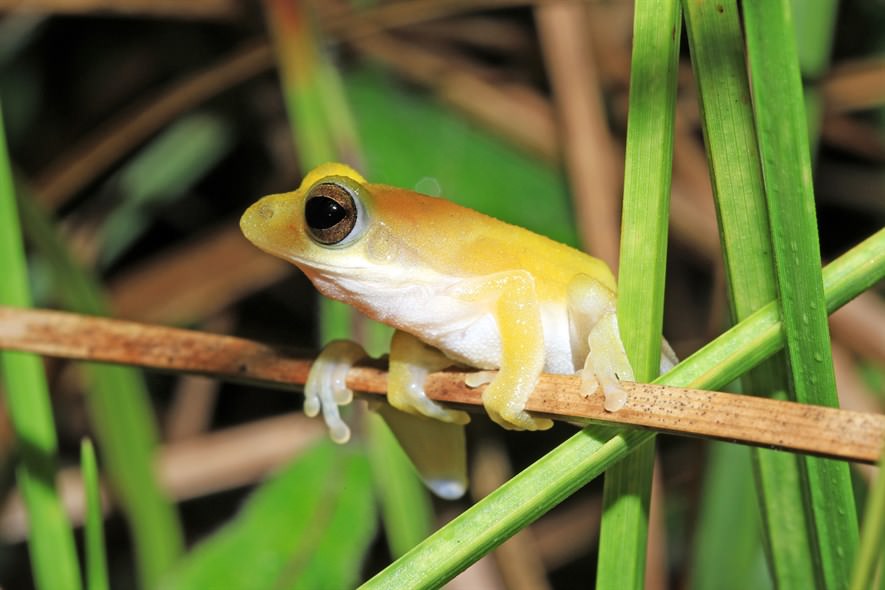 Seasonal waterholes and streams are an important feature of the deciduous dipterocarp forests of eastern Cambodia. They make for crucial habitats for species like this Nongkhor Asian Treefrog (Chiromantis nongkhorensis).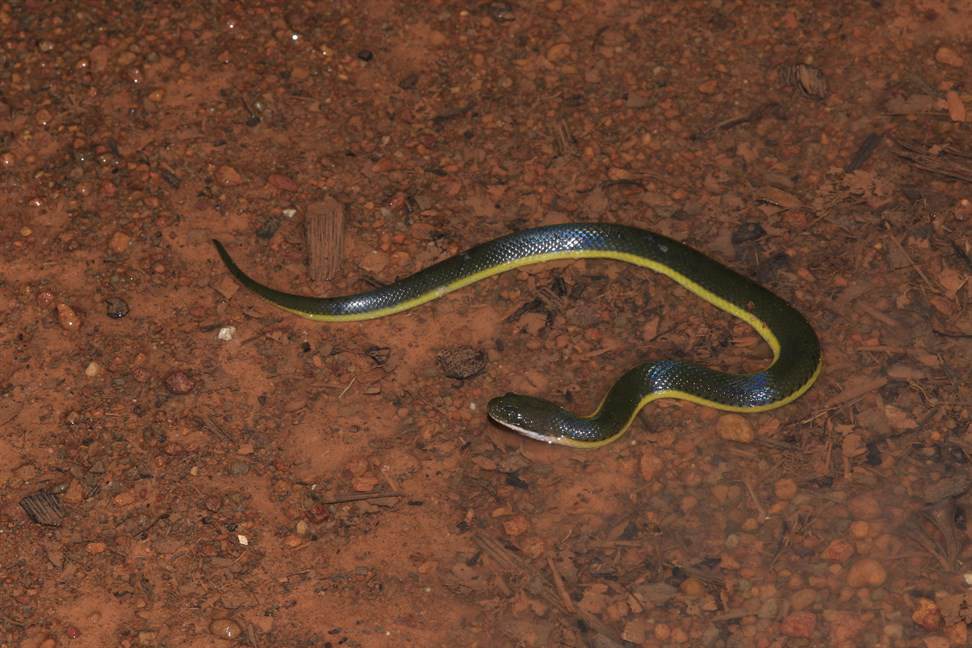 Plumbeous Water Snake (Hypsiscopus plumbea), which hunts fish and frog, is widely distributed in Southeast Asia and also found in Hong Kong.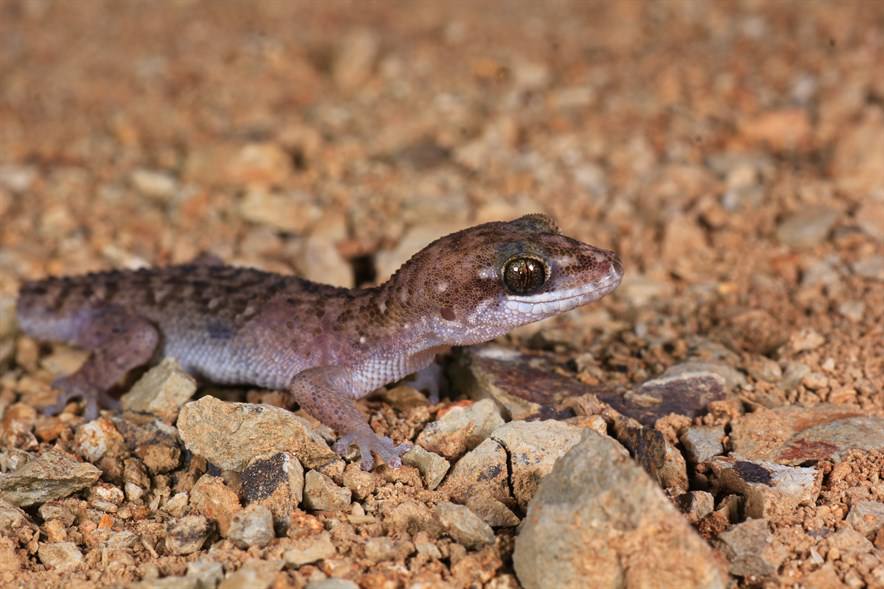 Scientists are uncovering more and more new gecko species in Southeast Asia belonging to the highly diverse genera of Bent-toed Gecko (Cyrtodactylus) and Leaf-toed Geckos (Dixonius).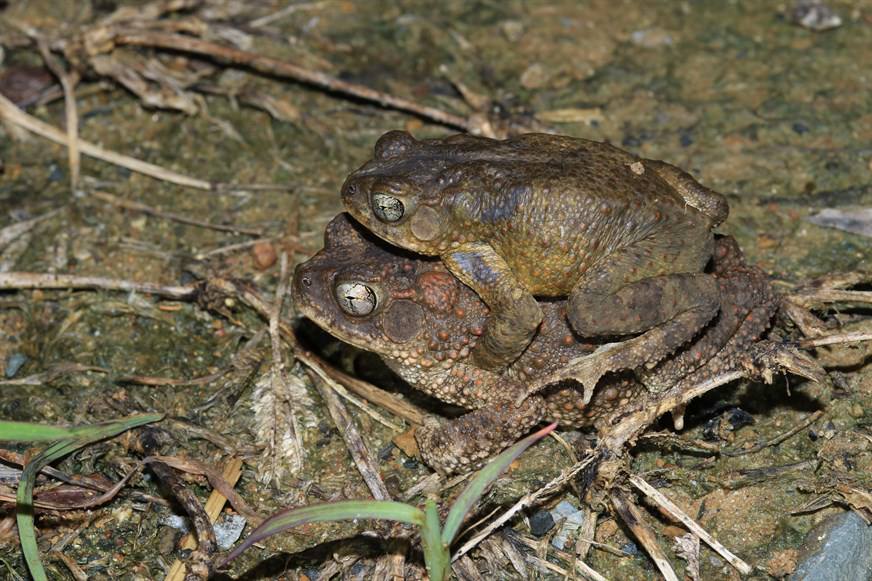 Love is in the air for this pair of Big-eared Toads (Ingerophrynus macrotis).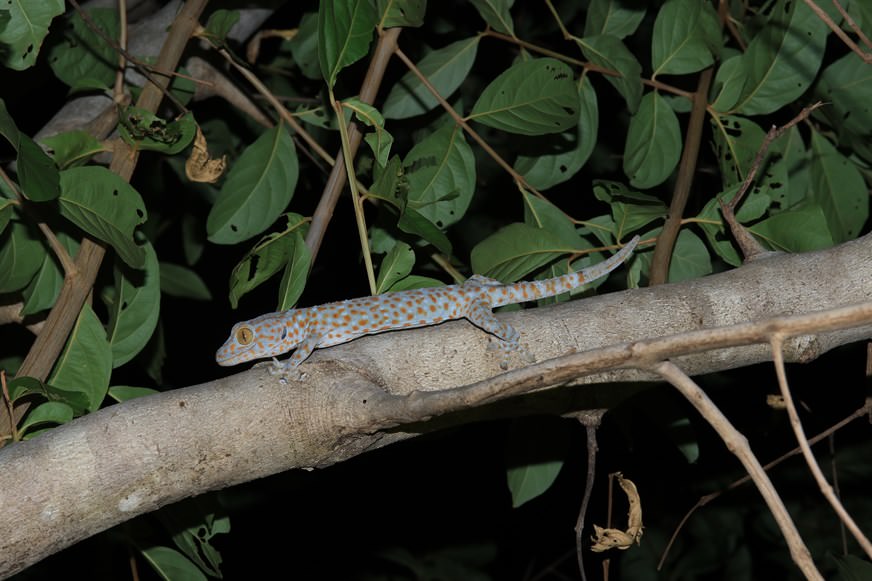 We would often hear familiar, loud croaks of "tokay-tokay" in the forest. It comes from the Tokay Gecko (Gekko gecko) which is also founded in Hong Kong and mainland China where it is listed as Class II on the National Key Protected Wild Animal List of China.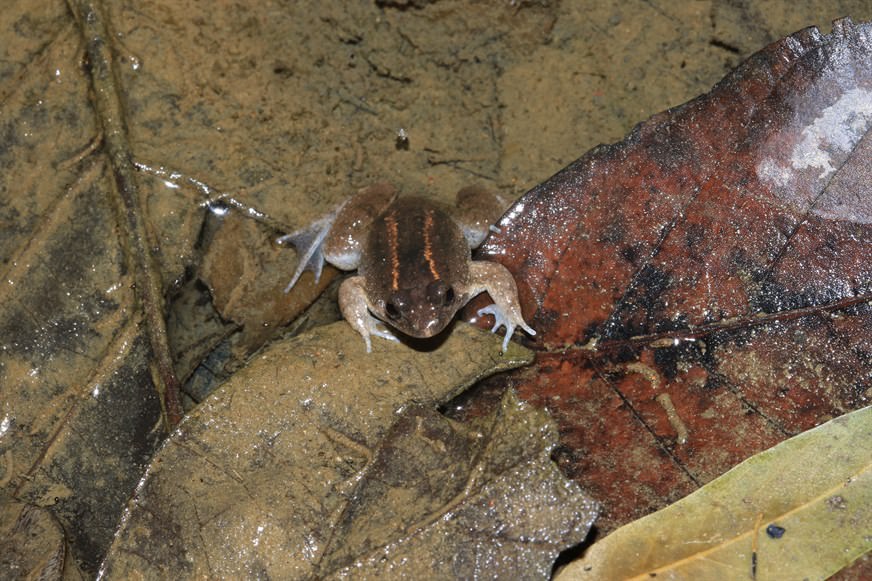 Marten's Oriental Frog (Occidozyga martensii, also known as Round-tongued Floating Frog) is a dime a dozen at our project site. But sightings are hard to come by in China, especially in Guangdong and Guangxi, due to wetland destruction and pollution.
A Learning Process
This was my first wildlife survey overseas. It is a whole new experience. Although the terrain in the deciduous dipterocarp forest is rather flat unlike mountainous South China where I grew up in, the relentless heat made field trips more taxing – every day I downed litres of water to recover from sweating buckets and to prevent heatstroke. The flat landscapes with no distant landmarks can also be trying to navigate, so my GPS device and compass became my best friends.
"Herping" wasn't our only assignment during the five-day trip. We also recorded 80 species of birds. Although the White-rumped Falcon (Polihierax insigni) and Gray-headed Fish-Eagle (Haliaeetus ichthyaetus) eluded me, I was lucky to see the Great Hornbill (Buceros bicornis) – its loud, swishing wingbeats were astonishing. Our project site is also home to nocturnal mammals like the Small Indian Civet (Viverricula indica), Barking Deer (Muntiacus muntjac) and Common Palm Civet (Paradoxurus hermaphroditus), but we "saw" these shy animals only when checking photos taken by our camera traps.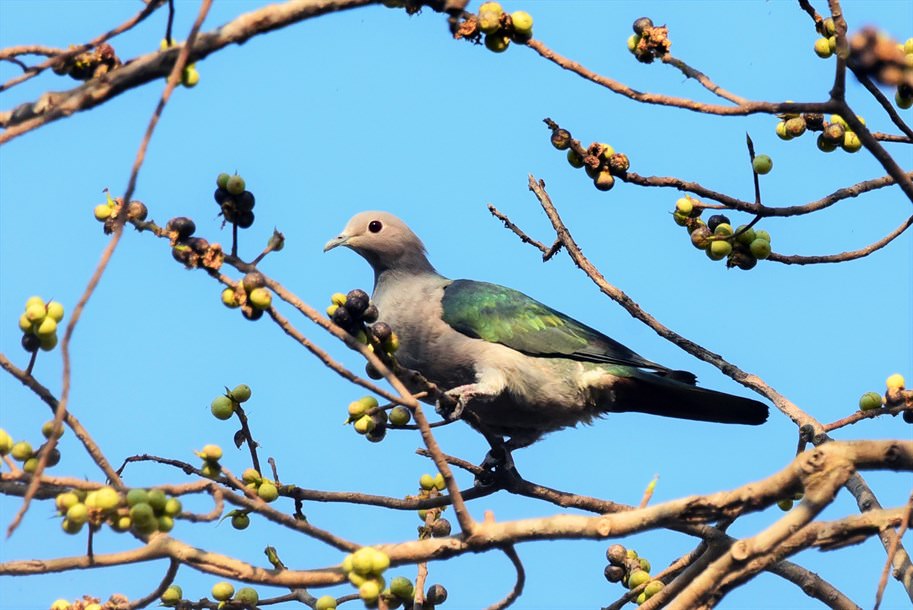 ▲ Green Imperial-Pigeon (Ducula aenea) is common in forests and even urban parks in Southeast Asia, but it is considered rare in China.
Amphibian and reptiles are threatened by forest loss and overhunting in Cambodia. Some frog, turtle and lizard species are being harvested as food and trade. The Elongated Tortoise, one of the victims of commercial exploitation, has been uplisted from Endangered to Critically Endangered last year.
We hope that our conservation efforts will win over locals and encourage them to protect the precious wildlife of their homeland and live side by side in harmony.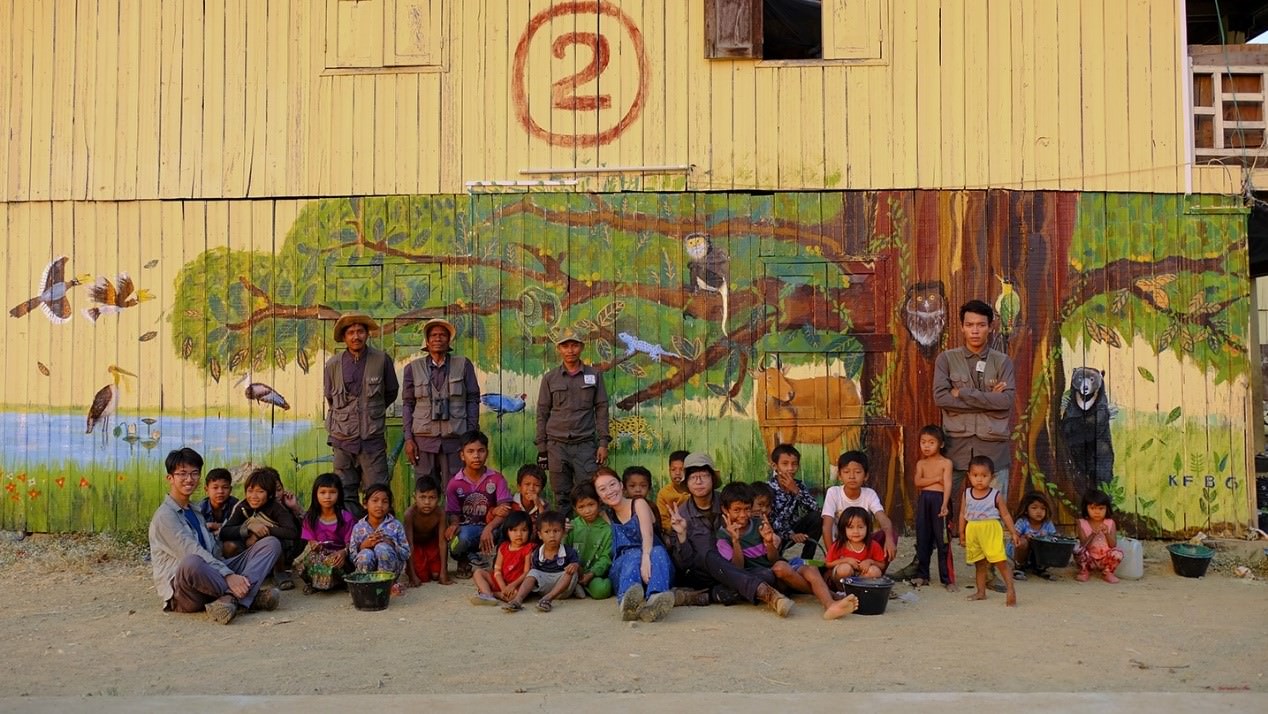 ▲ KFBG staff, the newly-established banteng monitoring team and local villagers adorned the wall of one of the buildings at our project site with drawings of local endangered wildlife like Banteng (Bos javanicus), Green Peafowl (Pavo muticus) and Black-shanked Douc (Pygathrix nigripes).
Author: Colin Yeung (Assistant Conservation Officer, Kadoorie Conservation China Department)




English Translation: Joyee Chan (Project Officer, Kadoorie Conservation China Department)
References
Bennett, D. (1995). A little book of monitor lizards: A guide to the monitor lizards of the world and their care in captivity. Viper Press.
Bezuijen, M. R. (2009). A collection of amphibians and reptiles from the Mekong river, north-eastern Cambodia.
Hartmann, T., Sothanin, S., Handschuh, M., & Böhme, W. (2012). THE TAXONOMIC STATUSOF THE RED-BANDED BUTTERFLY LIZARD, Leiolepis rubritaeniata MERTENS, 1961, WITH DISTRIBUTIONAL AND NATURAL HISTORY NOTES. Russian Journal of Herpetology, 19(2), 108–114.
Murdoch, M. L., Lee Grismer, L., Wood, P. L., Neang, T., Poyarkov, N. A., Tri, N. V. A. N., … Grismer, J. L. (2019). Six new species of the Cyrtodactylus intermedius complex (Squamata: Gekkonidae) from the Cardamom Mountains and associated highlands of Southeast Asia. Zootaxa, 4554(1), 1–62.
Neang, T. 2010. An Investigation into Frog Consumption and Trade in Cambodia. Fauna & Flora International Cambodia Programme.
Poyarkov, N. A., Geissler, P., Gorin, V. A., Dunayev, E. A., Hartmann, T., & Suwannapoom, C. (2019). Counting stripes: revision of the Lipinia vittigera complex (Reptilia, Squamata, Scincidae) with description of two new species from Indochina. Zoological Research, 40(5), 358–393.
Rahman, S., Platt, K., Das, I., Choudhury, B.C., Ahmed, M.F., Cota, M., McCormack, T., Timmins, R.J. & Singh, S. 2019. Indotestudo elongata (errata version published in 2019). The IUCN Red List of Threatened Species 2019.