KFBG Reopens on May 7th│Reconnect With Nature Away From The Hustle And Bustle Of City Life
6 May 2020 |
Nature Conservation
WE ARE OPEN. Kadoorie Farm and Botanic Garden (KFBG) is pleased to announce that the site will reopen to the public from May 7, 2020, after a three-month temporary closure due to the exceptional health situation.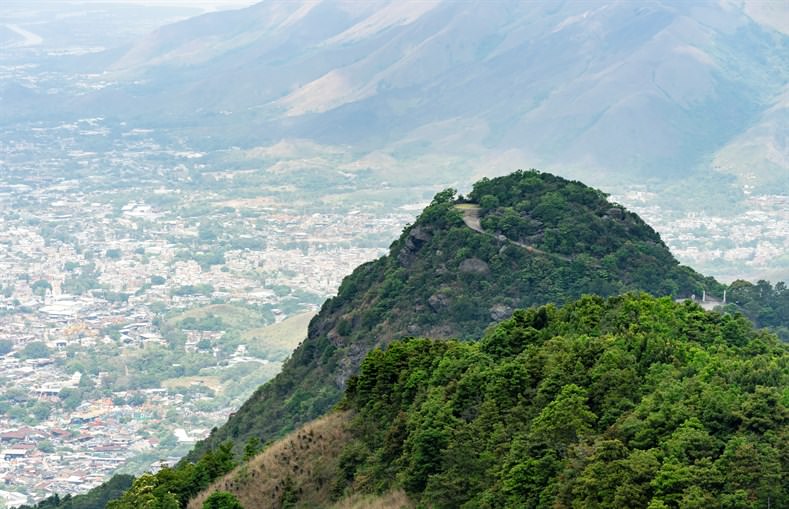 ▲ The summit of Kwun Yum Shan

KFBG site resumes operations
"Kadoorie Farm and Botanic Garden is one of the rare gems in Hong Kong enabling visitors to harmonise their relationships with the environment. Spending time in the serenity of the gardens, nature trails and displays, I hope that visitors can feel rejuvenated and at peace after the exceptional health measures," said Andy Brown, Executive Director of KFBG. All attractions including Education Displays of Plants and Animals, picnic areas, heritage sites and viewpoints, walking trails, the Farm Shop and the Sun Garden Cafe will return to regular operation in the KFBG site. KFBG will also resume the shuttle bus service for visitors to explore the Upper Farm.
For their health and safety, crowd management arrangements will limit visitors to 1,000 persons at any one time. They will also be requested to wear face masks, sanitise their hands, and not gather in groups larger than eight persons. Guided tours, animal encounters, and self-guided group tours will be temporarily suspended until further notice.

What to do at KFBG in May?
Visitors can discover a variety of seasonal highlights. Many local butterfly species can be seen throughout, especially around the Plant and Us Greenhouse, the Butterfly Garden, and Kadoorie Brothers' Memorial Pavilion. Mapwing (Cyrestis thyodamas), which has brilliant white wings with slender sinuous black lines, is a common and vibrant butterfly species found here.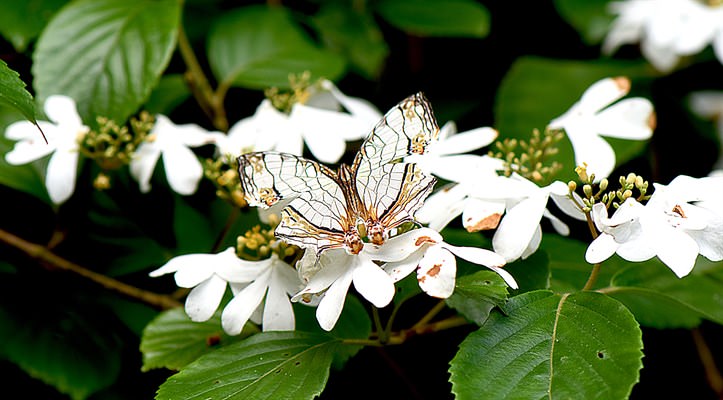 ▲ Mapwing (Cyrestis thyodamas)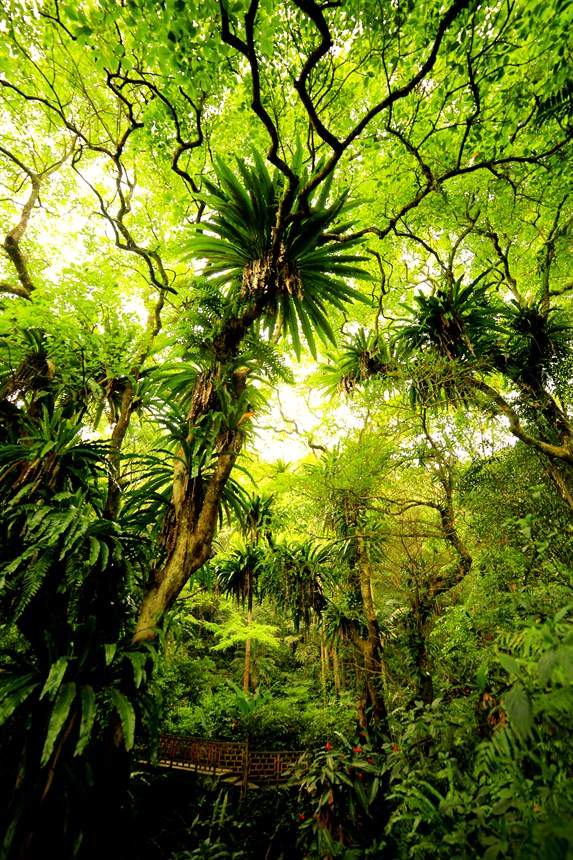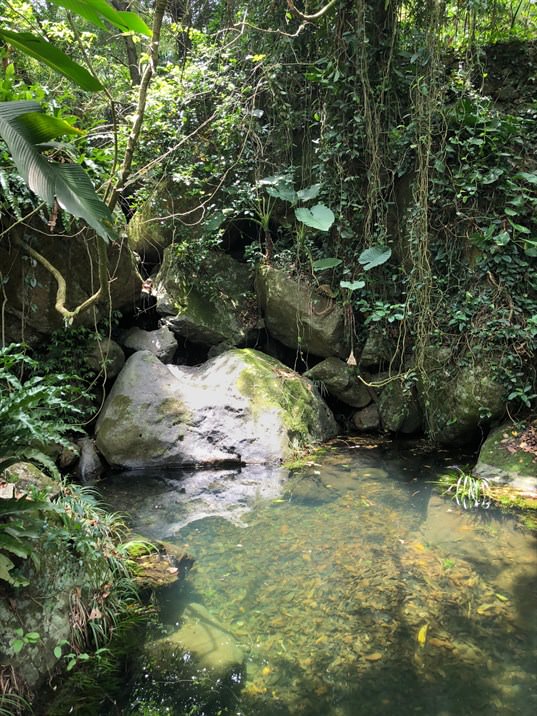 ▲ Beautiful views in KFBG


Look out for wildlife that blend into the environment. During this breeding season, it is not difficult to hear the Streak-breasted Scimitar Babbler's (Pomatorhinus ruficollis) sharp calls of 'bow-bow-bee' around the forest. In the animal display facilities, visitors can learn about our animal ambassadors such as rescued tortoises, the leopard cat sisters, and the native barking deer.
Along the walking trails winding around the mountain, visitors can enjoy the flourishing native plants such as Loddiges's Dendrobium (Dendrobium loddigesii) and India Galangal (Alpinia calcarata) blooming in this season. After a refreshing walk, a stop at the Farm Shop offers the chance to buy organic produce. The Sun Garden Cafe offers wholesome and healthy vegetarian dishes, snacks and drinks.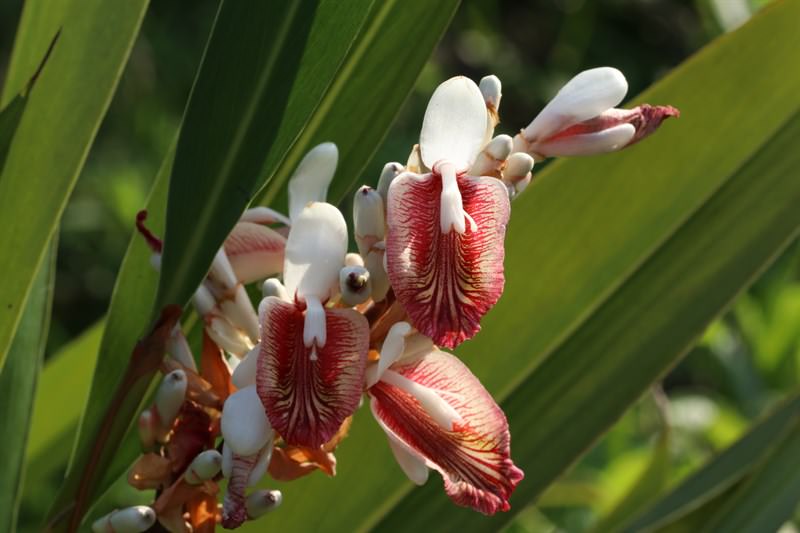 ▲ India Galangal (Alpinia calcarata)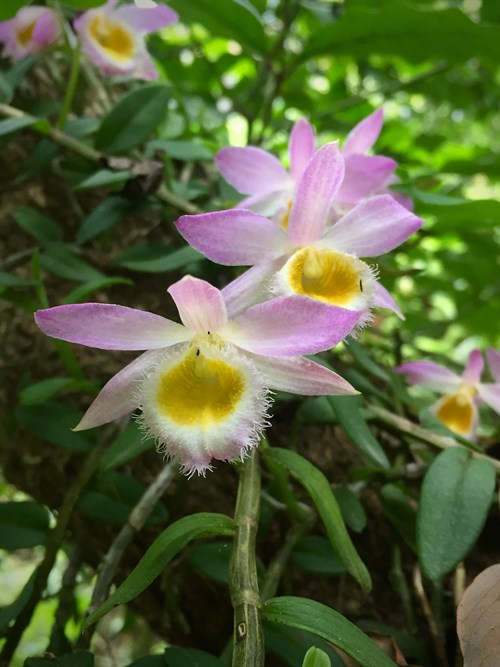 ▲ Loddiges's Dendrobium (Dendrobium loddigesii)

For the latest news and information from KFBG, please check our website and Facebook Fan Page.
-- END --
For media enquiries and interview arrangement, please contact:
Ms Hilary Su
Tel: 2483 7270
Email: media@kfbg.org